Website Design & Development
Meticulously coded. Gorgeously designed. We create websites that function as beautifully as they appear.
Captivate Customers the Moment They Land on Your Website
You, I, and your customers: we're picky people! We'll hit the back button on a website before it's finished loading if we don't like what we see. The same applies to your website. Captivate your customers within seconds or they're reaching for the back button.
At abm agency, we know how important your website is to making a great first impression. We take design and usability seriously. Combined with impressively good looks, we make your offer stand out by designing your website in a way that naturally guides web visitors toward your goal.
Increase Sales and Make Bounce Rate An Issue of the Past
Fundamentals of Every Website Project

Mobile-Friendly, Responsive Design
With the growing surge of website traffic from smartphones and tablets, it's more important than ever that your website intelligently adapts to every screen size. 

Search Engine Optimization
Having a pretty website is one thing—a gorgeous site that fights for search rank is even better. We build every website with an above-and-beyond SEO foundation.

Clean & Concise Coding
We write website code with care, giving you an edge over your outdated competitors. Snappy load-times and extensive compatibility is what we do.
Custom Website Design
Templates are for businesses who want to blend in. We make you stand out.
You're not looking to mirror your competitor's site—you want to one-up them. We take the ideas you've had floating around and mesh them with your brand personality to create a website that feels like you. Forget out-of-the-box themes and present your visitors with a website they'll remember.
Search Engine Smart
We optimize every page for search engines from the start.
Without proper search optimization, your site will have a tough time clawing its way out of the search graveyard. That's why we incorporate a strong SEO foundation into every new website project at no extra cost. We monitor search trends and use safe optimization practices to help your site climb the ranks.
Website Problems Got You Down? Call Us Your Doctor.

Preventative Care
We make updating your website simple and hassle-free. Count on us to make sure your site is up-to-date and secured against malware or spam attacks. When disaster does strike, we've got you covered with site backups to restore you back to full health in just a few clicks.

One-Off Updates
Your site's not headed for the morgue yet, and we can help you keep it that way. You don't need to start a completely new website to get our care. We can find our way around your other web designer/developer's work and perform updates as needed.

Emergency Services
As long as websites can be developed, there are going to be hackers exploiting and attacking them. Let us know your site needs attention and we'll begin the repair process immediately. Unchecked malware can quickly destroy your search rankings and expose private data.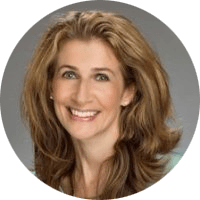 Mandy Marchitello
FaniBath™
"Aaron is trustworthy, generous and extremely dependable! He is the ultimate professional through and through. If you want to work with someone who actually cares about you and your business, you are in the right place. He is extremely knowledge about website creation and internet marketing. He has been my go to person for 2+ years now. I highly recommend Aaron to the entrepreneur just starting out or the seasoned company that desires an expert to lead their team. Aaron is a top-notch partner for any business looking to succeed!"
Let's Talk Website Design & Development
Complete the form, give us a call (734-386-0256) or chat with us. Get free advice and a proposal if you want one.